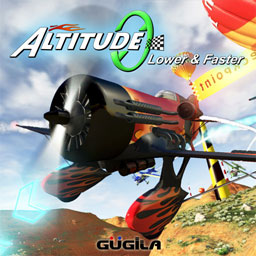 Altitude0 is now available on Steam!


Altitude0: Lower & Faster - Air Racing Extreme for Windows PC

Altitude0: Lower & Faster is an extreme air racing game where crazy low and risky flying is the number one objective. Crashing will happen, planes will burn, get deformed and parts will fall off.
No worries, pilot always survives! More info here.

Altitude0 game uses GroundWiz RTS technology which consists of Planter and Terrain Map.